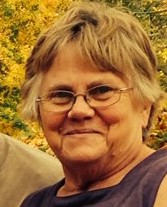 Services
August 13
|
Visitation
Thursday 3:00 to 7:00 PM at Gehret Funeral Home
August 14
|
Visitation
Friday 9:00 to 10:00 AM at Gehret Funeral Home
August 14
|
Memorial Service
Friday 10:30 AM Mass of Christian Burial at St. Michael Church in Fort Loramie
Obituary

Linda Joyce (Siegel) Pleiman

March 2, 1948 - August 8, 2020

Linda Joyce (Siegel) Pleiman,

Age 72, of Dawson Road, Fort Loramie, Ohio, passed away peacefully at her residence following a long battle with Alzheimer's disease on Saturday evening, August 8, 2020. She was born March 2, 1948, in Fort Loramie, Ohio, to the late John & Mary "Evelyn" (Romie) Siegel. On April 19, 1969,
at St. Michael Catholic Church in Fort Loramie, Linda married Kenneth N. Pleiman who survives. Also surviving are five children: Shelley & Doug Koverman of Fort Loramie, Tony & Alisha Pleiman of Fort Loramie, Matt & Martha Pleiman of Buckland, Bill Pleiman of Fort Loramie and Dan Pleiman of Anna; 20 (and one deceased) grandchildren and 10 great-grandchildern; two siblings, Velma & Rufus Pridemore and John & Kathy Siegel of Fort Loramie; brothers & sisters-in-law: Don Puthoff of Fort Loramie, Joan Siegel of Fort Loramie, Connie Kopp of Tipp City, Linda & Roger Siegel of Fort Loramie, Stan & Nancy Pleiman of Anna and Tom & Jane Pleiman of Fort Loramie along with numerous nieces and nephews. She was preceded in death by three siblings, Phylis Puthoff, Jackie DeLoye, Robert "Buck" Siegel and brothers & sisters-in-law, Leon DeLoye and Pat & Dennis Lallemand.

Linda was a 1966 graduate of Fort Loramie High School before attending the the Continental Beauty School of Piqua. She was a dedicated homemaker and had also been a daycare provider for 20 years. Years ago as a beautician, Linda worked at the former Jane's Place in Minster. She was a life long member of St. Michael Catholic Church and had been a religion teacher for five years. She was also a band parent / music booster officer for four years. Linda enjoyed baking and cooking. It had always been a priority for her to prepare comfort food for families in distress.

Mass of Christian Burial will be celebrated 10:30 AM, Friday, August 14, 2020, at St. Michael Church in Fort Loramie with Rev. David Howard and Deacon Paul Timmerman presiding. Friends may call Thursday 3:00 to 7:00 PM and Friday 9:00 to 10:00 AM at Gehret Funeral Home in Fort Loramie. Please wear a mask and practice social distancing at all funeral rites. Memorials may be made to Wilson Health Hospice, Rustic Hope or charities of choice. Private condolences may be expressed at www.gehretfuneralhome.com.
---
Send Private Condolence

Condolence Send Now