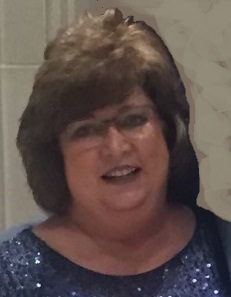 Services
April 26
|
Visitation
Wednesday 4:00 to 7:00 PM at Gehret Funeral Home
April 27
|
Visitation
Thursday 9:00 to10:00 AM at Gehret Funeral Home
April 27
|
Memorial Service
Thursday 10:30 AM Mass of Christian Burial at St. Michael Church in Fort Loramie
Obituary

M. Jane Meinerding

January 23, 1960 - April 23, 2023

Mary "Jane" (Barlage) Meinerding,

Age 63, of Sioux Street in Fort Loramie, Ohio, passed away unexpectedly of natural causes at her residence Sunday morning, April 23, 2023. She was born January 23, 1960, in Piqua, Ohio, to the late Donald Barlage and Patricia (Balmert) Barlage of Houston. On November 3, 1979, at Sts. Peter & Paul Catholic Church in Newport, Jane married Mark Meinerding who survives. Also surviving are two sons, Mitchell & Anna Meinerding of Bellbrook and Tyler & Laura Meinerding of Oakwood; brothers-in-law & sisters-in-law: John & Deb Meinerding of Fort Loramie, Bill & Chris Meinerding of Indian Lake, Pat & Louie Siegrist of Fort Loramie, and Carol & Tom Brinkman of Delaware along with numerous nieces, nephews, great-nieces and great-nephews. She was preceded in death by in-laws, Ivo & Marie Meinerding and an infant brother-in-law, Michael Meinerding.

Jane was a 1978 graduate of Russia High School and the Upper Valley JVS in Piqua where she studied cosmetology. She retired from American Trim in Sidney where she had been employed more than 30 years and previously worked as a beautician in the Sidney area. She was a member of St. Michael Catholic Church and St. Ann's Ladies Sodality. Jane was dedicated to her family, and having them around brought her the greatest joy. Her favorite place to travel with Mark was Disney World to celebrate their anniversary. She loved watching Mitchell and Tyler particiate in Cross Country, and organizing team events. She also was close to her daughter-in-laws, and was so happy with the addition of Anna and Laura to level the playing field against the boys. Jane was known to love decorating for Christmas and baking, especially her famous sugar cookies. Over the years, there was also a lot of affection between Jane and her loyal dogs Max and Bentley.

Mass of Christian Burial will be celebrated 10:30 AM, Thursday, April 27, 2023, at St. Michael Church in Fort Loramie with Rev. Jarred Kohn presiding. Interment will follow at St. Michael Cemetery. Family and friends may call Wednesday 4:00 to 7:00 PM and Thursday 9:00 to 10:00 AM at Gehret Funeral Home in Fort Loramie. Memorials may be made to the Fort Loramie Rescue Squad or charities of choice. Private condolences may be expressed at www.gehretfuneralhome.com.
---
Send Private Condolence

Condolence Send Now