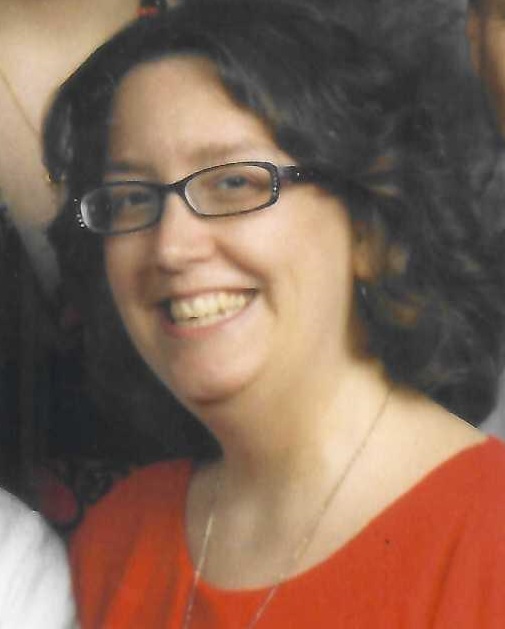 Services
April 13
|
Visitation
Thursday 2:00 to 7:00 PM at Gehret Funeral Home
April 14
|
Visitation
Friday 9:00 to 10:00 AM at Gehret Funeral Home
April 14
|
Memorial Service
Friday 10:30 AM Mass of Christian Burial at St. Michael Church in Fort Loramie
Obituary

Jennifer M. Huddleston DC

July 24, 1976 - April 7, 2023

Jennifer Marie (Finkenbine) Huddleston DC,

Age 46, of W. Park Street, Fort Loramie, passed away Good Friday evening, April 7, 2023, at the OSU Wexner Medical Center, in Columbus, Ohio, after suffering complications of stage 4 (metastatic) breast cancer. She was born July 24, 1976, in Sidney, Ohio, to Donald and Sharon (Prenger) Finkenbine of Minster. On June 19, 1999, at Sacred Heart of Jesus Catholic Church in McCartyville, Jennifer married Charles "Rob" Huddleston who survives. Also surviving are two children, Rayna (15) and Seth (12) Huddleston; two siblings, Christopher & Margaret (Miller) Finkenbine of Lima, Nicole & Chad Haworth of Fort Loramie and a brother-in-law, Andrew K. Huddleston of Eaton; two nieces: Vanessa and Rebecca Haworth; father & mother-in-law, Charles & Peggy (Hughes) Huddleston of St. Marys; grandparents: Carol (Prenger) & Frank Hoehne of Sidney along with several aunts, uncles and cousins. She was preceded in death by one sister, Elizabeth "Beth" Finkenbine as well as grandparents, Wilfred Prenger and Luther & Dorothy Finkenbine.

Jennifer was a 1994 graduate of New Bremen High School. She obtained an associate degree from Rhodes State College in Lima and a doctorate degree from Life University College of Chiropractic Medicine of Marietta, GA. She had been co-owner and operator of Fort Loramie Chiropractic. Jennifer was a member of St. Michael Catholic Church, and St. Ann's Ladies sodality. She served on the Liberty Days Committee for 5-years and had been a past member of Ohio State Chiropractors Association. Years ago, she was active in 4H and the Santa Market Craft Club. Jenny was dedicated to her family. She especially enjoyed following her children's activities. She had also been an avid reader and in her leisure, she liked to be busy crafting, sewing and pursuing family genealogy.

Mass of Christian Burial will be celebrated 10:30 AM, Friday, April 14, 2023, at St. Michael Church in Fort Loramie with Rev. Stephen Mondiek presiding. Interment will follow at St. Michael Cemetery. Friends may call Thursday 2:00 to 7:00 PM and Friday 9:00 to 10:00 AM at Gehret Funeral Home in Fort Loramie. Memorials may be made to METAvivor Breast Cancer Research and Support or charities of choice. Private condolences may be expressed at www.gehretfuneralhome.com.
---
Send Private Condolence

Condolence Send Now