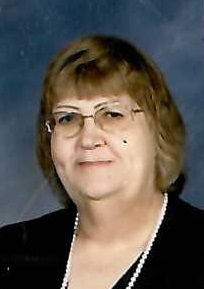 Services
January 12
|
Visitation
Thursday 4:00 to 7:00 PM at Gehret Funeral Home
January 13
|
Visitation
Friday 9:00 to 10:00 AM at Gehret Funeral Home
January 13
|
Memorial Service
Friday 10:30 AM Mass of Christian Burial at St. Michael Church in Fort Loramie
Obituary

Dolores A. Bey

June 6, 1950 - January 9, 2023

Dolores Ann (Tipton) Riethman Bey,

Age 72, of Arling Road, Anna (St. Patrick), Ohio, was found to have passed away of natural causes at her residence on Monday, January 9, 2023. She was born June 6, 1950, in Columbus, Ohio, to the late Alvin & Julia (Cassady) Tipton. On October 17, 1970, at St. Mary of the Woods Catholic Church in Russells Point, Dolores married Frank Riethman who preceded her in death on January 22, 2009. On October 16, 2010, at St. Michael Catholic Church in Fort Loramie, she married Roger Bey who preceded her in death on October 26, 2017. Surviving are three children, Brian & Jeanie Riethman of Fort Loramie, Stacie & Justin Sparks of Sidney and Roseann Riethman of Anna; one step daughter, Donna & Darik May of St. Marys; 14 grandchildren: Jessica, Bethany, Frank, Cassandra and Meghan; Kaleb, Kyler and Kason; Summer and Abigail; Katie, Kelli, Kyle and Kara along with six great-grandchildren: Ava, Daxton, Ellie, James, Lane and Lincoln; brothers & sisters-in-law: Louis Christman of Anna, Betty Jane Locker of Columbus, John Knueve of Wapakoneta, Vera Schmidt of Coldwater and Helen & Doyle Lane of Troy as well as numerous nieces and nephews. She was preceded in death by three step sons, Roger Jr., Doug and Jason Bey; two siblings, David and Joseph Tipton as well as sisters & brothers-in-law: Mary Louise Christman, Paul Locker, Joann Knueve, Jean Schluter, Betty & Ed Buzard, Charles Schmidt, John & Janet Bey and Judy Homan.

Dolores was a 1968 graduate of Indian Lake High School. She obtained LPN credentials from St. Rita's School of Nursing in Lima and an associate degree in business studies at Edison State Community College in Piqua. She was retired from the Shelby County Health Department. Over the years, she had also been employed at Lima Memorial Hospital, Wilson Health Hospital, Heartland of Piqua and Plastipak of Jackson Center. Dolores was a member of St. Michael Catholic Church and a former member of Sacred Heart of Jesus Church. She belonged to St. Ann's Ladies Sodality and many years ago, taught CCD at St. Mary of the Woods Parish. Dolores was a past "McCartyville Producers" 4-H adviser and had been a four-county director of the State Porkettes. In her leisure, Dolores enjoyed building puzzles, cooking, gardening and playing cards.

Mass of Christian Burial will be celebrated 10:30 AM, Friday, January 13, 2023, at St. Michael Church in Fort Loramie with Rev. Aaron Hess presiding. Interment will follow at Sacred Heart of Jesus Cemetery in McCartyville. Family and friends may call Thursday 4:00 to 7:00 PM and Friday 9:00 to 10:00 AM at Gehret Funeral Home in Fort Loramie. Memorials may be made to the American Heart Association, Shelby County Relay for Life or Shelby County Right to Life. Private condolences may be expressed at www.gehretfuneralhome.com.
---
Send Private Condolence

Condolence Send Now