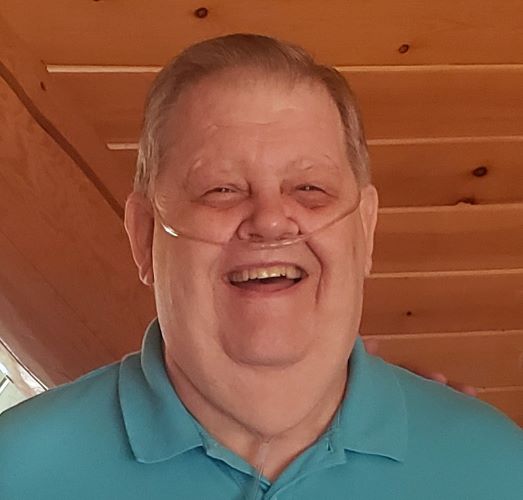 Services
January 7
|
Visitation
Saturday 9:00 to 10:30 AM at Sacred Heart of Jesus Church Gathering Room
January 7
|
Memorial Service
Saturday 11:00 AM Mass of Christian Burial at Sacred Heart of Jesus Church in McCartyville
Obituary

Larry L. Buschur

November 23, 1948 - January 1, 2023

Larry Lee Buschur,

Age 74, of Sidney, passed away at 5:50 A.M. Sunday January 1st, at Hospice of Miami County in Troy, Ohio. He was born November 23rd, 1948 in Sidney Ohio, the son of the late Harold and Eileen (Fischer) Buschur. Surviving are his two children, Greg and Rosalina Buschur of Parrish, Florida, and Sherry Buschur and Tom Williams of Xenia; four grandchildren, Amber Mays, Zach Buschur, and Taylor Buschur, and Shelby Chansler along with two great-grandchildren, Phoebe and Oakley Redick; one sister Deborah & Dennis Raberding of Sidney and a brother Ronald & Lisa Buschur of Irvine California along with numerous nieces and nephews. He was preceded in death by one sibling, Diane Buschur.

Larry was a 1966 graduate of Anna High School and then attended the Dayton Barber College. Following graduation, he served in the U.S. Air Force reserves and had been stationed at Clinton County Air Force Base in Wilmington. For 35 years, Larry was a barber at Wright Patterson Air Force Base in Dayton, for approximately 10 years Larry was a public-school custodian, and Larry ended his working career at Dorothy Lane Markets in Dayton. He was a member of Sacred Heart of Jesus Catholic Church in McCartyville and a Life Member of Indian Lake AMVets Post #OH39.

Anyone who met Larry immediately knew he was a kind person who loved everything about his family. He was a story- teller, loved practical jokes, and never knew a stranger. His passions were fishing, games, the Cleveland Browns, the Cincinnati Reds, and the University of Dayton Flyers basketball team, where he was a season ticket holder for many years. Larry particularly appreciated the kindness extended to him by the staff at both Dorothy Love and Hospice of Miami county.

Mass of Christian Burial will be celebrated 11:00 AM, Saturday, January 7, 2023, at Sacred Heart of Jesus Church in McCartyville with Rev. Andrew Reckers presiding. Family and friends may call Saturday 9:00 to 10:30 AM in the church gathering room. Memorials may be made to Hospice of Miami County. Private condolences may be expressed at www.gehretfuneralhome.com.
---
Send Private Condolence

Condolence Send Now