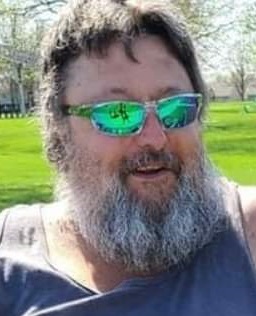 Services
November 1
|
Visitation
Tuesday 9:00 to 11:00 AM Visitation at Gehret Funeral Home
November 1
|
Memorial Service
Tuesday 11:00 AM Memorial Service at Gehret Funeral Home
Obituary

Dale W. Mathis

September 15, 1956 - October 26, 2022

Dale Wayne Mathis,

Age 66, of St. Rt. 362, Minster, Ohio, passed away unexpectedly of natural causes at his residence Wednesday evening, October 26, 2022. He was born September 15, 1956, in Sidney, Ohio, to the late Hugh Mathis and Roberta M. (Younkin) Watkins who survives in Sidney. Also surviving is one daughter, Renee Kopus of Jackson Center; three grandchildren, Tennell Mathis, Bryden Mathis & fiancée Chloe Reese and Tiana Mathis along with three great-grandchildren, William Park, Viola Ishmael and Jolynn Ishmael; three siblings, Rosemary Jamison of Port Jefferson, Martin & Brenda Mathis of Sidney and Bryan Mathis of Sidney; four nieces & nephews: Shon Taylor, Cherie Jamison, Julie Mathis and Matt Mathis along with four great nieces: Centauri Keel, Ava Keel, Emmylynn Mathis and Alliana Mathis. He was preceded in death by a son-in-law, Josh Kopus.

Mr. Mathis was a 1974 graduate of Sidney High School. He had been an adult daycare driver for Fair Haven Shelby County Home as well as employed at the former Gateway Supply in Sidney. Dale "Dalebob" loved spending time with his children and grandchildren. He also enjoyed being outdoors, especially fishing and camping. Being an avid sports fan, favoring Ohio State, the Bengals and NASCAR, it wouldn't be unusual for him to be watching three tv's of football at the same time.

A memorial service will be held at 11:00 AM, Tuesday, November 1, 2022, at Gehret Funeral Home in Fort Loramie with Pastor Doug Thobe presiding. Family and friends may call Tuesday from 9:00 to 11:00 AM at the funeral home. Memorials may be made to charities of choice. Private condolences may be expressed at www.gehretfuneralhome.com.
---
Send Private Condolence

Condolence Send Now