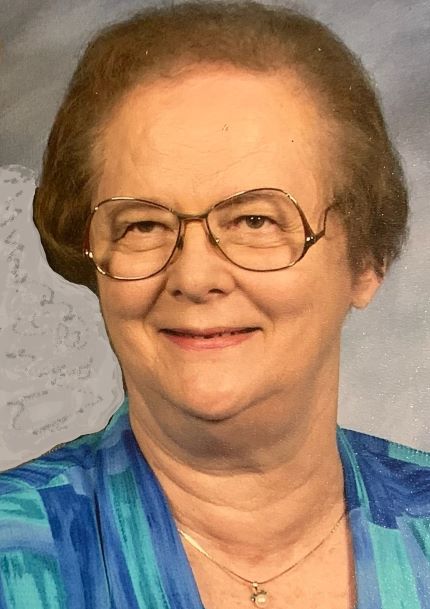 Services
September 24
|
Visitation
Saturday 9:00 to 10:30 AM at Gehret Funeral Home
September 24
|
Memorial Service
Saturday 11:00 AM Mass of Christian Burial at St. Micheal Church in Fort Loramie
Obituary

Barbara A. King

June 19, 1933 - September 15, 2022

Barbara Ann (Quinlin) King,

Age 89, of Cincinnati, passed away peacefully of natural causes Thursday evening, September 15, 2022, at Siena Gardens Rehabilitation & Transitional Care in Cincinnati, Ohio. She was born June 19, 1933, in Dayton, Ohio, to the late Edmund & Cecelia (Gruener) Quinlin. On November 3, 1979, at Annunciation Church in Cincinnati, Barb married William "Bill" King Jr. who survives. Also surviving are two sisters, Sheila Quinlin of Fort Loramie and Mary Kathryn & James "Red" Mescher of Fort Loramie; sisters & brothers-in-law: Dorothy Quinlin of Fort Loramie, Joyce Wells of Batavia, Bruce King of Williamsburg, Paula King of Lewis Center and Larry King of Brown County along with numerous nieces, nephews, great and great-great nieces and nephews. She was preceded in death by two brothers, Thomas & LaDonna Quinlin and James Quinlin as well as a sister-in-law, Nancy King.

Barb was a 1951 graduate of Fort Loramie High School. In 2000, she retired from WKRC Radio in Cincinnati where she had been the program director's secretary for 48 years. She was a member of St. Martin of Tours Church in Cheviot and had been an active volunteer at the "Love Sharing" food pantry and thrift store. In her leisure, Barb enjoyed cross stitching and crafting.

Mass of Christian Burial will be celebrated 11:00 AM, Saturday, September 24, 2022, at St. Michael Church in Fort Loramie with Rev. Aaron Hess presiding. Interment will follow at St. Michael Cemetery. Family and friends may call Saturday 9:00 to 10:30 AM at Gehret Funeral Home in Fort Loramie. Memorials may be made to St. Jude Children's Research Hospital or charities of choice. Private condolences may be expressed at www.gehretfuneralhome.com.
---
Send Private Condolence

Condolence Send Now