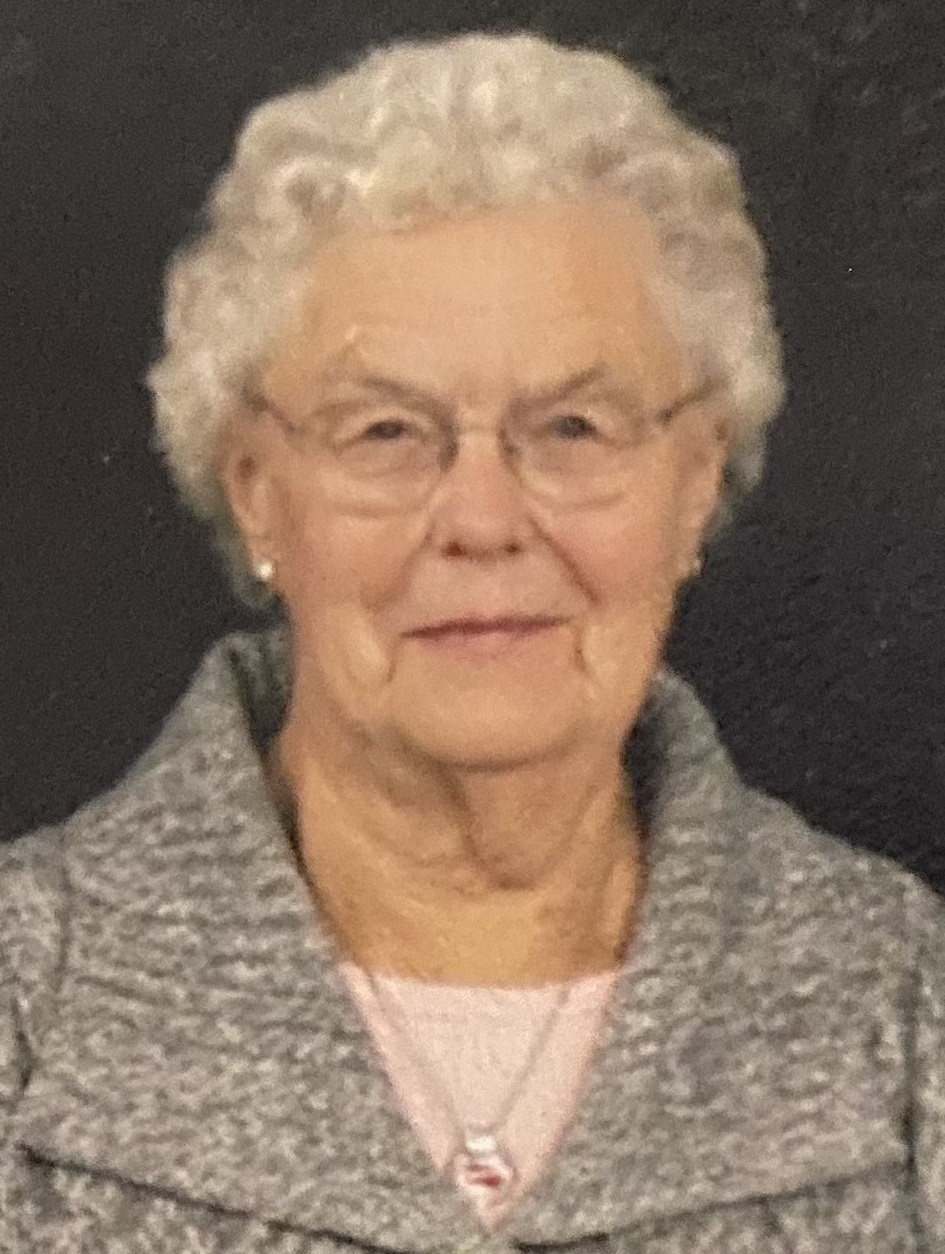 Services
August 14
|
Visitation
Sunday 2:00 to 6:00 PM at Gehret Funeral Home
August 15
|
Visitation
Monday 9:00 to 10:00 AM in the church gathering room
August 15
|
Memorial Service
Monday 10:30 AM Mass of Christian Burial at Sacred Heart of Jesus Church in McCartyville
Obituary

Dorothy A. Albers

August 21, 1929 - August 9, 2022

Dorothy Alvina (Wolters) Albers,

Age 92, formerly of Amsterdam Road, Anna, passed away of natural causes Tuesday afternoon, August 9, 2022, at Fair Haven Shelby County Home in Sidney, Ohio, where she had been a resident for almost two years. She was born August 21, 1929, near Maria Stein, Ohio, to the late Alphons & Clara (Heitkamp) Wolters. On May 10, 1950, at St. John The Baptist Catholic Church in Maria Stein, Dorothy married Julius F. Albers who preceded her in death on October 28, 1997. Surviving are three grandchildren, Katherine & Mitchell Treece of Findlay, Karen & Paul Schmerge of Sidney and Jonathan & Kim (Bergman) Peltier of Minster along with five great-grandchildren: Natalie and Colin Treece, Katie and Luke Schmerge and Nicholas Peltier; four siblings, Paul Wolters of Maria Stein, Irene Seitz of Coldwater, Mary Jane & Jerry Schwartz of Fort Loramie and Barbara & Daniel Dwenger of Osgood as well as numerous nieces and nephews. She was preceded in death by one daughter, Marlene & Dr. Michael Peltier; three siblings: Neal & Delores (Homan) Wolters, Elmer & Martha (Albers) Wolters and Mark & Sylvia (Bertsch) Wolters as well as sisters & brothers-in-law, Velma (Homan) Wolters, David Seitz, Alfonse & Irene (Barhorst) Albers, Verona & Leo Kuether, Raymond & Armella (Hoelscher) Albers and Dorothy & Norbert Stueve.

Mrs. Albers had been a dedicated homemaker and farm wife. She was a member of Sacred Heart of Jesus Catholic Church and the Altar Rosary Sodality. Dorothy enjoyed sewing, gardening and especially interacting with her family.

Mass of Christian Burial will be celebrated at 10:30 AM, Monday, August 15, 2022, at Sacred Heart of Jesus Church in McCartyville with Fr. Jarred Kohn presiding. Interment will follow at the church cemetery. Family and friends may call Sunday 2:00 to 6:00 PM at Gehret Funeral Home in Fort Loramie and Monday 9:00 to 10:00 AM in the Sacred Heart Church gathering room. Memorials may be made to St. Jude Children's Research Hospital. Private condolences may be expressed at www.gehretfuneralhome.com.
---
Send Private Condolence

Condolence Send Now