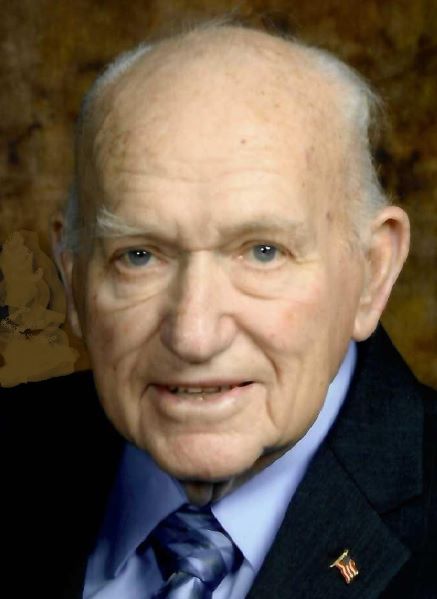 Services
August 10
|
Visitation
Wednesday 2:00 to 8:00 PM at Gehret Funeral Home
August 11
|
Visitation
Thursday 9:00 to 10:00 AM at Gehret Funeral Home
August 11
|
Memorial Service
Thursday 10:30 AM Mass of Christial Burial at St. Michael Church in Fort Loramie
Obituary

James J. Bornhorst

December 12, 1933 - August 5, 2022

James Joseph Bornhorst,

Age 88, of Brandewie Road, Fort Loramie, Ohio, passed away peacefully of natural causes at his residence early Friday morning, August 5, 2022. He was born December 12, 1933, in Dayton, Ohio, to the late Anthony & Lucille (Eck) Bornhorst. On September 29, 1956, at Immaculate Conception Catholic Church in Botkins, Jim married Carol Jean (Buehler) Bornhorst who survives. Also surviving are six children: Anthony J. & Joyce Bornhorst of Fort Loramie, Theodore & Jane Bornhorst of Fort Loramie, Stacie & Bill Courtney of Independence, KY, Patricia & Jim Elefritz of Columbus, Angela & Brad Heaton of Russia and Jeanette & Brian Riethman of Fort Loramie along with 26 grandchildren and 43 great-grandchildren.

He was preceded in death by two granddaughters, one great-grandson and one sister, Dolores Shotz as well as brothers & sisters-in-law: Vitalis Magoto, Norbert Magoto, Wilbur Shotz, Paul & Volunta Buehler and Mark & Barbara Buehler.

Mr. Bornhorst was a 1951 graduate of Fort Loramie High School before serving in the US Army during the Cold War period. He was engaged in farming all of his working life, primarily raising swine and grain. He had been an active member of St. Michael Catholic Church where he served multiple terms on the parish council and finance commission. Jim served on the Fort Loramie Local School Board of Education for eight years and had been a past president for two terms. He was a McLean Township Clerk for eight years, served on the Shelby County Senior Fair Board, and had been a member of the Fort Loramie American Legion Post #355. He was a founding member of both the GYM committee, the (Bender's Park) Old Time Fourth of July committee, and also organized the Fort Loramie Livestock 4-H Club that recently achieved its 70th anniversary. Jim volunteered many hours during the construction of the first cinder track as well as during the construction of the new high school. He enjoyed playing cards, fishing and attending his family's school events. Jim often impressed upon his family the importance of leaving things better then you found them, just as he had always done.

Mass of Christian Burial will be celebrated 10:30 AM, Thursday, August 11, 2022, at St. Michael Church in Fort Loramie with Rev. Andrew Reckers presiding. Interment will follow at St. Michael's Cemetery. Friends may call Wednesday 2:00 to 8:00 PM and Thursday 9:00 to 10:00 AM at Gehret Funeral Home in Fort Loramie. Memorials may be made to Wilson Health Hospice, St. Michael Church Building Fund or Fort Loramie Schools. Private condolences may be expressed at www.gehretfuneralhome.com.
---
Send Private Condolence

Condolence Send Now