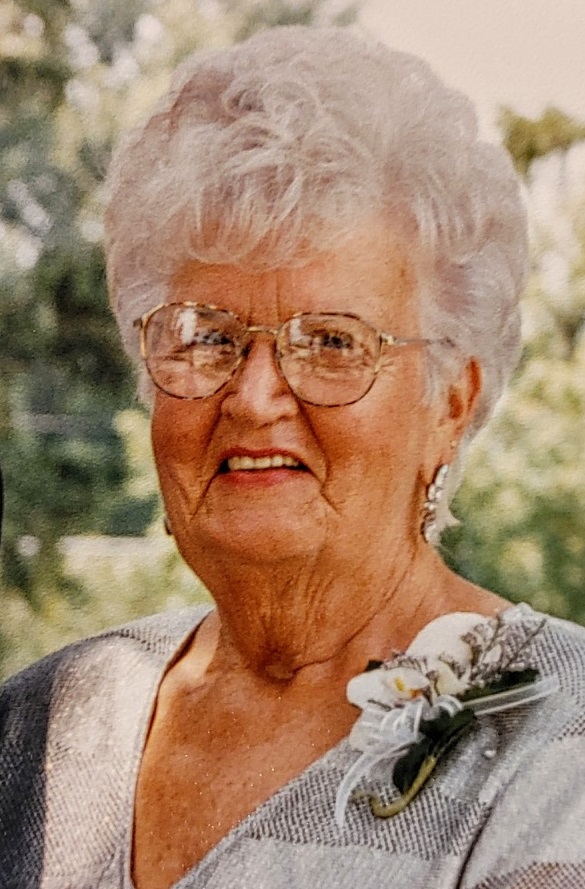 Services
July 19
|
Visitation
Tuesday 3:00 to 7:00 PM at Gehret Funeral Home
July 20
|
Visitation
Wednesday 9:00 to 10:00 AM at Gehret Funeral Home
July 20
|
Memorial Service
Wednesday 10:30 AM Mass of Christian Burial at Sts. Peter & Paul Church in Newport
Obituary

Anna M. Bergman

May 17, 1929 - July 15, 2022

Anna Mae (Hunter) Bergman,

Age 93, of Kaiser Road, Fort Loramie (Newport), Ohio, passed away peacefully of natural causes at her residence late Friday evening, July 15, 2022. She was born May 17, 1929, in Sidney, Ohio, to the late Zenna & Agnes (Vonderheidie) Hunter. On November 26, 1955, at Holy Angels Catholic Church in Sidney, Anna married Cyril J. Bergman who preceded her in death on January 27, 2017. Surviving are three children, Karen & Steve Seger of Houston, Robert "Bob" Bergman of Houston and Mark Bergman of Newport; five grandchildren: Justin & Brenda Bergman, Philip Bergman & Madison Watson, Cory Bergman, Jason & Tonya Seger and Mandy Seger along with five great-grandchildren: Blake Larger, Carter and Reagan Bergman, Kairi and Soren Seger; sisters & brothers-in-law: Mary Claudine Hunter of Vancouver, WA, Mary Hunter of Sterling Heights, MI, Loretta Bergman of St. Marys and William & Rita Bergman of Russia as well as numerous nieces and nephews.

She was preceded in death by four siblings: Russell & Dorothy Hunter, Martin & Verona Hunter, Francis Hunter and Joseph Hunter as well as sisters & brothers-in-law: Mary & William Tribbie, Dr. Rita Bergman, Madonna & Jim Rak, Jerome Bergman, Ivolyn Bergman and Charles & Fern Bergman.

Anna was a 1947 graduate of Holy Angels High School. She was a member of Sts. Peter & Paul Catholic Church and St. Ann's Ladies Sodality. Over the years, she provided bookkeeping assistance for Cyril Bergman Construction and had always been a dedicated homemaker. She was a great cook and especially enjoyed sewing and gardening.

Mass of Christian Burial will be celebrated 10:30 AM, Wednesday, July 20, 2022, at Sts. Peter & Paul Church in Newport with Rev. Jarred Kohn presiding. Interment will follow at the church cemetery. Friends may call Tuesday 3:00 to 7:00 PM and Wednesday 9:00 to 10:00 AM at Gehret Funeral Home in Fort Loramie. Memorials may be made to Wilson Health Hospice or charities of choice. Private condolences may be expressed at www.gehretfuneralhome.com.
---
Send Private Condolence

Condolence Send Now