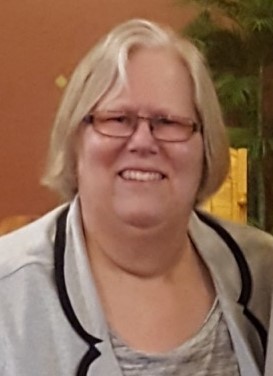 Services
January 21
|
Visitation
Friday 2:00 to 7:00 PM at Gehret Funeral Home
January 22
|
Visitation
Saturday 9:00 to 10:00 AM at Gehret Funeral Home
January 22
|
Memorial Service
Saturday 10:30 AM Mass of Christian Burial at St. Nicholas Church in Osgood
Obituary

Madonna M. Poeppelman

April 2, 1952 - January 17, 2022

Madonna Mary (Seger) Poeppelman,

Age 69, of North Star-Fort Loramie Road, Yorkshire, passed away of natural causes Monday, January 17, 2022, at the Wayne Healthcare ER in Greenville, Ohio. She was born April 2, 1952, in Sidney, Ohio, to the late Linus & Juanita (Fullenkamp) Seger. On January 17, 1976, at St. Mary Catholic Church in Piqua, Madonna married William "Bill" Poeppelman who survives. Also surviving are two children, Paul & Jodi Poeppelman of Yorkshire and Susan Poeppelman of Chickasaw; four grandchildren: Bryson Moore, Brynlee Poeppelman, Alaris and Griffin Poeppelman-Hoelscher; two brothers, Fr. Oscar Seger of Egypt and Bruce & Elaine Seger of Fort Loramie; sisters & brothers-in-law: Patricia & John Kittle of St. Henry, Bonita Seger of Ansonia, Bernadette Seger of Troy, Dr. Jerome Poeppelman of Stone Mountain, GA, Karen & Gary Batty of Versailles, Diane & John O'Connor of West Chester and Mark & Nancy Poeppelman of Charlotte, NC, as well as numerous nieces and nephews.

She was preceded in death by four siblings: Donald, Roger, Ralph and Louis Seger; sisters & brothers-in-law, Penelope Poeppelman and Frederick & Mary Poeppelman; one nephew, Craig Poeppelman and an infant niece, Karen Seger.

Madonna was a 1970 graduate of Piqua High School. She went on to obtain a BS degree in medical technology at Wright State University in Dayton. In 2017 Madonna retired from the Upper Valley Medical Center in Troy where she had been a medical technologist. She was previously employed at the former Piqua Memorial Medical Center. She was a member of St. Nicholas Catholic Church where she had been a CCD teacher. She also belonged to St. Ann's Ladies Sodality. Madonna was dedicated to her family and life on the farm. She especially enjoyed crafting with her grandchildren, playing cards and bird watching.

Mass of Christian Burial will be celebrated 10:30 AM, Saturday, January 22, 2022 at St. Nicholas Church in Osgood with Rev. David Howard and Rev. Oscar Seger presiding. Interment will follow at St. Martin Cemetery. Friends may call Friday 2:00 to 7:00 PM and Saturday 9:00 to 10:00 AM at Gehret Funeral Home in Fort Loramie. Memorials may be made to the Osgood Area Rescue Squad or Do Good Restaurant Ministries. Private condolences may be expressed at www.gehretfuneralhome.com.
---
Send Private Condolence

Condolence Send Now