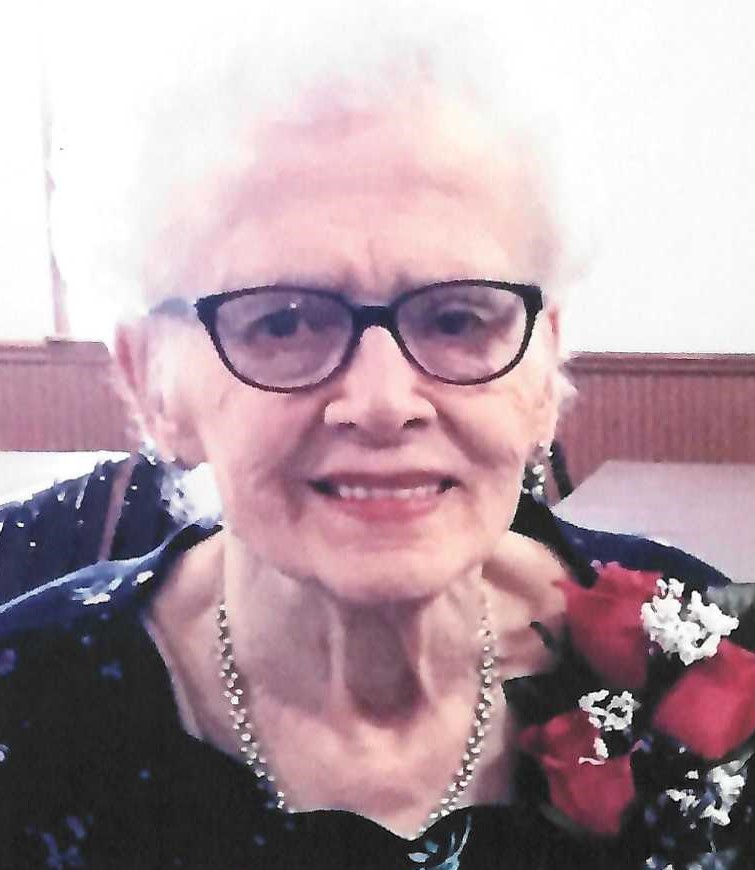 Services
December 30
|
Visitation
Thursday 2:00 to 8:00 PM at Gehret Funeral Home
December 31
|
Visitation
Friday 9:00 to 9:45 AM at Gehret Funeral Home
December 31
|
Memorial Service
Friday 10:30 AM Mass of Christian Burial at St. John's Church in Maria Stein
Obituary

Dolores L. Bruggeman

March 4, 1930 - December 27, 2021

Dolores Leona (Barhorst) Bruggeman,

Age 91, formerly of Erie Drive, Maria Stein, passed away peacefully of natural causes Monday morning, December 27, 2021, at The Gardens in St. Henry, Ohio, where she had been a resident nearly four years. She was born March 4, 1930, in Tipp City, Ohio, to the late August & Mary (Herbert) Barhorst. On April 18, 1951, at Sacred Heart of Jesus Church in McCartyville, Dolores married Werner J. Bruggeman who preceded her in death on February 9, 2014. Surviving are eleven children: Gerald & Kathleen Bruggeman of Celina, Carol & Philip Borchers of Russia, Annette & Daniel Heyne of Coldwater, Marcia & David (dec.) Neff of Fort Recovery, Nancy & David Unrast of Maria Stein, Anthony & Linda Bruggeman of New Bremen, Mark Bruggeman of Dayton, Angela & Edward Petty of Russia, Julia & Chad Kaiser of Fort Recovery, Beverly & Thomas Klopfenstein of Wapakoneta and Janel & Jeffrey Selhorst of Coldwater; 44 grandchildren and 73 great-grandchildren; three of eleven siblings: (twin) Doris Bruggeman of St. Henry, Joseph Barhorst of Coldwater and Martha & Richard Subler of New Bremen; sisters & brothers-in-law: Clarissa Barhorst of Russia, Ralph Meyer of St. Henry, Leonard Dietz of New Bremen, Mary Pierron of Osgood, Howard & Marlene Bruggeman of Maria Stein, Larry & Becky Bruggeman of Maria Stein and Kay Bruggeman of St. Marys along with numerous nieces and nephews.

She was preceded in death by eight siblings: Clarissa & William Brinkman, Charlene & Lavern Schmit, Herbert Barhorst, Clarence & Shirley Barhorst, Marilyn Meyer, Emily & Jack Subler, Eloise & Ivo Braun and Margie & Ed Rethman as well as brothers & sisters-in-law: Werner Homan, Virgil Bruggeman, Wilma Barhorst, Velma Dietz, Virginia & Lavern Bruggeman, Joseph Pierron, Don Bruggeman, Mary Bruggeman, and Eileen & Kenneth Otting.

Mrs. Bruggeman was a dedicated homemaker. Years ago, she had also been employed 15 years at the Mersman Table Factory in Celina. She was a member of St. John The Baptist Catholic Church and St. John's Ladies Sodality. Dolores never tired of playing bingo. Years ago, she and her husband Werner enjoyed polka dancing.

Mass of Christian Burial will be celebrated 10:30 AM, Friday, December 31, 2021, at St. John The Baptist Church in Maria Stein with Rev. Matthew Jozefiak presiding. Interment will follow at the church cemetery. Friends may call Thursday 2:00 to 8:00 PM and Friday 9:00 to 9:45 AM at Gehret Funeral Home in Fort Loramie. Memorials may be made to The Gardens at St. Henry activities fund or charities of choice. Private condolences may be expressed at www.gehretfuneralhome.com.
---
Send Private Condolence

Condolence Send Now