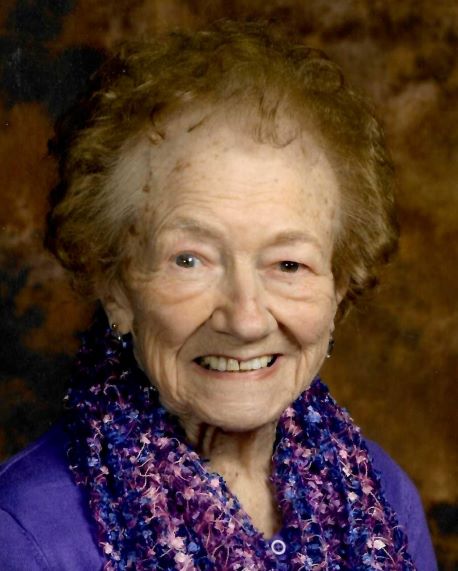 Services
September 8
|
Visitation
Wednesday 3:00 to 7:00 PM at Gehret Funeral home
September 9
|
Visitation
Thursday 9:00 to 10:00 AM at Gehret Funeral Home
September 9
|
Memorial Service
Thursday 10:30 AM Mass of Christian Burial at St. Michael Church in Fort Loramie
Obituary

Juliana D. Frey

June 30, 1929 - September 5, 2021

Juliana "Julie" Dorothea (Schlater) Frey,

Age 92, of Elm Street, Fort Loramie, passed away of natural causes Sunday evening, September 5, 2021, at the Versailles Rehab & Health Care Center in Versailles, Ohio. She was born June 30, 1929, in Fort Loramie, Ohio, to the late Frank & Frances (Hoelscher) Schlater. On May 15, 1950, at St. Michael Catholic Church in Fort Loramie, Julie married Vernon "Morrie" Frey who preceded her in death on February 3, 2004. Surviving are two children: Rex & Louise Frey of Fort Loramie and Pat Muhlenkamp of Fort Loramie; six grandchildren: Matthew & Stacy Frey, Kimberly & Paul Eilerman, Maria & Tony Quinter, Natalie & Josh Koverman, Curt & Danielle Muhlenkamp and Kyle Muhlenkamp along with 12 great-grandchildren: Callie and Kason Frey, Ansley, Declan and Willow Eilerman, Cameron and Amelia Quinter, Drake, Iva and Gage Koverman, Simon and Henry Muhlenkamp; sisters & brothers-in-law: Barbara Schlater of Defiance, Bernice Frey of Osgood, Herb Hoying of Sidney, Walter Braun of Maria Stein, Marilyn Homan of Coldwater and Bertie & Willard Bruns of St. Sebastian as well as numerous nieces and nephews. She was preceded in death by five siblings: Ursula & Robert Platfoot, Emma & Leonard Grilliot, Freda & Sylvester Pleiman, Paul Schlater and Alvin & Nancy Schlater as well as sisters & brothers-in-law: Lucille & Andy Bergman, Ralph & Esther Frey, Walt Frey, Dorothy Hoying, Alvin Frey, Betty & Cyril Overman, Marian Braun and Donald Homan.

Julie was a graduate of Fort Loramie High School. She was retired from Wilson Memorial Hospital where she had been a book-keeper. Previously over the years, Julie did secretarial work for Gaier's Garage, Bill Ahrens Plumbing and Middendorf Stock Yards. She was a member of St. Michael Catholic Church, St. Ann's Ladies Sodality and the funeral choir. Julie was a 70-year member of the Fort Loramie American Legion Auxiliary where she held several offices and was active with the junior members. She was a past member of the American Business Woman's Association (ABWA) and a supporter of local civic organizations. In her leisure, Julie enjoyed oil painting, sewing and solving word search puzzles.

Mass of Christian Burial will be celebrated 10:30 AM, Thursday, September 9, 2021, at St. Michael Church in Fort Loramie with Rev. Steven Shoup presiding. Interment will follow at St. Michael Cemetery. Friends may call Wednesday 3:00 to 7:00 PM and Thursday 9:00 to 10:00 AM at Gehret Funeral home in Fort Loramie. Memorials may be made to the Fort Loramie Rescue Squad or the Fort Loramie Legion Auxiliary. Private condolences may be expressed at www.gehretfuneralhome.com.
---
Send Private Condolence

Condolence Send Now