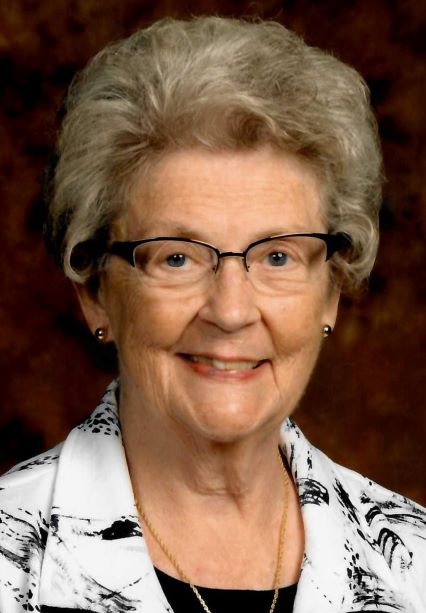 Services
August 17
|
Visitation
Tuesday 3:00 to 7:00 PM at Gehret Funeral Home
August 18
|
Visitation
Wednesday 9:00 to 10:00 AM at Gehret Funeral Home
August 18
|
Memorial Service
Wednesday 10:30 AM Mass of Christian Burial at St. Michael Church in Fort Loramie
Obituary

Ruth A. Barlage

May 16, 1933 - August 14, 2021

Ruth Ann (Sherman) Barlage,

Age 88, of Eastview Drive, Fort Loramie, passed away of natural causes Saturday morning, August 14, 2021, at the Landings in Sidney, Ohio. She was born May 16, 1933, in Newport, Ohio, to the late Edward & Henrietta (Gudorf) Sherman. On September 5, 1953, at St. Augustine Catholic Church in Minster, Ruth married Lester J. Barlage who preceded her in death on September 12, 2004. Surviving is one son, Jay & Ruby Barlage of Fort Loramie; two grandchildren, Amy & Josh Westerheide and Bart & Hilary Brandewie along with five great-grandchildren: Caleb, Noah and Allie Westerheide, Daniel and JJ Brandewie, all of Fort Loramie as well as two sisters-in-law, Phyllis Sherman and Dorothy Barlage, both of Minster. She was preceded in death by two sons, Michael and Patrick Barlage; one brother, Lester Sherman and several brothers & sisters-in-law.

A 1951 graduate of Minster High School, Ruth had been a dedicated homemaker. She also worked part-time for Schwietermans Pharmacy. Many years ago, she had been a secretary at the Minster Machine Company and a waitress at Earl's Island Restaurant. She was a member of St. Michael Catholic Church, the Fort Loramie American Legion Auxiliary and the Minster Eagles Auxiliary. She was a past member of the Fort Loramie GYM Committee, Athletic Boosters and Racing Club. Ruth had also been an active volunteer for the Fort Loramie Kiwanis. In her leisure, Ruth enjoyed cooking for local contests and shopping excursions with her friends.

Mass of Christian Burial will be celebrated 10:30 AM, Wednesday, August 18, 2021, at St. Michael Church in Fort Loramie with Rev. Steven Shoup presiding. Interment will follow at St. Michael Cemetery. Friends may call Tuesday 3:00 to 7:00 PM and Wednesday 9:00 to 10:00 AM at Gehret Funeral Home. Memorials may be made to the Fort Loramie Rescue Squad or charities of choice. Private condolences may be expressed at www.gehretfuneralhome.com.
---
Send Private Condolence

Condolence Send Now