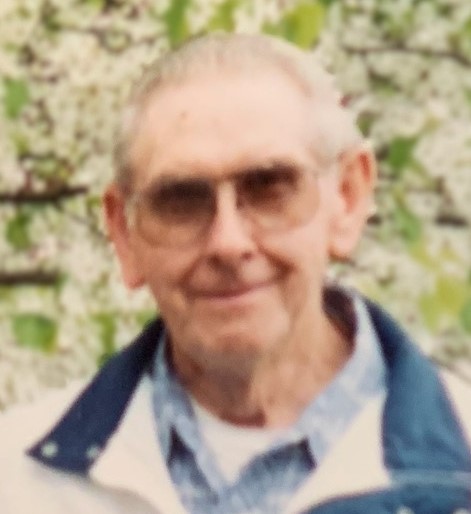 Services
February 12
|
Visitation
Friday, 3:00 to 7:00 PM at Gehret Funeral Home
February 13
|
Visitation
Saturday 9:00 to 10:00 AM at Gehret Funeral Home
February 13
|
Memorial Service
Saturday 10:30 AM Mass of Christian Burial at St. Michael Church in Fort Loramie
Obituary

Vernon A. Schroeder

March 23, 1933 - February 10, 2021

Vernon August Schroeder,

Age 87, of Schlater Road, Fort Loramie, Ohio, passed away of natural causes at his residence Wednesday afternoon, February 10, 2021. He was born March 23, 1933, in Fort Loramie, Ohio, to the late Frank and Emma (Holscher) Schroeder. He is survived by one brother, Urban Schroeder at home, as well as several cousins and extended family.

Mr. Schroeder served in the US Army Reserves during the Vietnam era. He was specialized in low-speed radio operation and repair. He officially retired in 2015 and had been engaged in farming all of his working life. He was a member of St. Michael Catholic Church and a past member of the St. Joseph Men's Sodality. In his leisure, Vernon enjoyed grooming the home-place and tending the flower beds. He would also feed and watch the Martins, owning the nickname, "Birdman".

Mass of Christian Burial will be celebrated 10:30 AM, Saturday, February 13, 2021, at St. Michael Church in Fort Loramie with Rev. Steven Shoup presiding. Interment will follow at St. Michael Cemetery. Friends may call Friday 3:00 to 7:00 PM and Saturday 9:00 to 10:00 AM at Gehret Funeral Home in Fort Loramie. Use of face masks and social distancing will be necessary at all funeral rites. Memorials may be made to charities of choice. Private condolences may be expressed at www.gehretfuneralhome.com.
---
Send Private Condolence

Condolence Send Now