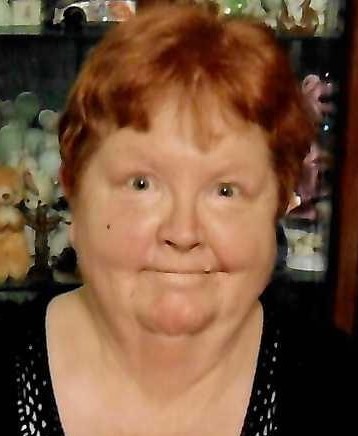 Services
May 8
|
Memorial Service
10:30 AM Saturday, Memorial Mass of Christian Burial at St. Michael Church in Fort Loramie
Obituary

Jeanne A. Prueter

October 25, 1941 - January 22, 2021

Jeanne Ann Prueter,

Age 79, formerly of Fort Loramie, passed away of natural causes Friday afternoon, January 22, 2021, at Ohio Living Dorothy Love in Sidney, Ohio. She was born October 25, 1941, in Sidney, Ohio, to the late Robert & Virginia (Boerger) Prueter. Surviving are two siblings, Judith Prueter of Sidney and Jerry & Mary Catherine Prueter of Fort Loramie; nieces & nephews: Jessica & Scott Eilerman of Fort Loramie and Derrick & Courtney Prueter of Fort Loramie as well as five great nieces and nephews: Keira, Kenleigh and Nolan Eilerman, Zoey and Ellison Prueter. She was preceded in death by one brother, James Prueter.

Jeanne was a 1958 graduate of Fort Loramie High School. She continued studies while teaching to obtain a BA degree in education from Miami University and eventually acquired a MA degree in education. In 2006, Jeanne retired from Holy Angels Catholic School in Sidney where she had been teaching for 43 years. She previously taught two years at St. Joseph Catholic School in Wapakoneta and one year at the former St. Denis Catholic School in Versailles. With a class of 46 students, Jeanne began her teaching career at age 19. She was honored by the Miami Valley Catholic Education Council for her years of service to Catholic Schools and had also been recognized in Who's Who Among Teachers.

Jeanne was a member of St. Michael Catholic Church and St. Ann's Ladies Sodality. She had also been a Communion Distributor and Lecturer. She was a Fort Loramie Library helper and story time volunteer. Jeanne enjoyed reading, drawing, making quick-knit hats for charity and traveling with her sister Judy. Generations of elementary students will remember her sense of humor, lady bug memorabilia, salt ceramics and corrections with a hug.

A Memorial Mass of Cristian Burial will be celebrated 10:30 AM Saturday, May 8, 2021, at St. Michael Church in Fort Loramie with Rev. Steven Shoup presiding. Interment will follow at St. Michael Cemetery. Use of face masks are encouraged at all funeral rites. Memorials may be made to the Fort Loramie Rescue Squad, P.O. Box 72, Fort Loramie, or charities of choice. Private condolences may be expressed at www.gehretfuneralhome.com.
---
Send Private Condolence

Condolence Send Now