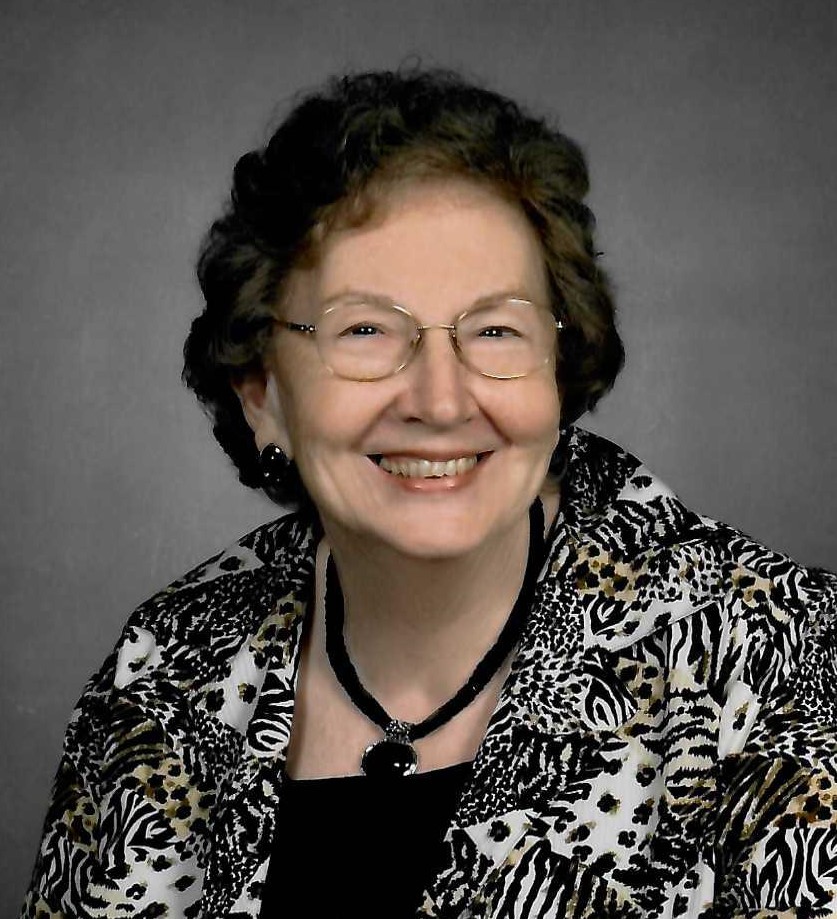 Services
December 22
|
Visitation
Tuesday 3:00 to 7:00 PM at Gehret Funeral Home in Fort Loramie
December 23
|
Visitation
Private Family Visitation Wednesday 9:00 to 9:45 AM at Gehret Funeral Home in Fort Loramie
December 23
|
Memorial Service
Mass of Christian Burial, Wednesday 10:30 AM at St. Louis Church in North Star
Obituary

Bernice A. Gehret

February 20, 1938 - December 19, 2020

Bernice Ann (Fullenkamp) Gehret,

Age 82, of Star Road, North Star, passed away of natural causes Saturday evening, December 19, 2020, at the Mercer Health Hospital in Coldwater, Ohio. She was born February 20, 1938, in St. Joseph, Ohio, to the late Herman & Mary (Hess) Fullenkamp. On April 18, 1959, at St. Joseph Catholic Church in Fort Recovery, Bernice married Paul H. Gehret who survives. Surviving are six of seven children: Joan Gehret of North Star, Doris & Thomas Muhlenkamp of Ft. Recovery, Andrew & Tia Gehret of North Star, Daniel & Amy Gehret of North Star, Richard Gehret of North Star, Ivan (dec.) & DeAnna Gehret of Springfield and Gary & Jill Gehret of Yorkshire; Eleven grandchildren: Amanda & Austin James, Beth & Aaron Kahlig, Samuel and Ethan Muhlenkamp, Jacob, Mitchell, David, Ellie, Isaac, Ian and Paige Gehret along with two great-grandchildren; four siblings: Robert & Dottie Fullenkamp of Ft. Recovery, MaryAnn & Ed Dirksen of Ft. Recovery, Tony & Rose Fullenkamp of Ft. Loramie, Jeannette & Larry Meyer of Chickasaw and Dorothy Borger of St. Henry; sisters & brothers-in-law: Frances Gehret of Fort Loramie, Mary Ann & Louis Grieshop of Willowdell, Urban & Irene Gehret of Frenchtown, Emma Rita & Dennis Heitkamp of New Bremen, Eva Gehret of Willowdell, Edward & Mary Lee Gehret of Willowdell, Madonna Gehret of Versailles and Mary Ann & John Kuether of Egypt as well as numerous nieces and nephews.

She was preceded in death by one sister, Mildred Huelskamp and brothers & sisters-in-law: Eugene Huelskamp, Jim Borger, Mildred & Virgil Bensman, Lawrence, Alfred & Rose, Vernon, Joseph, Anthony and Cyril & Margie Gehret.

Bernice was a 1956 graduate of St. Henry High School. A dedicated homemaker and farm wife, she had also worked 15 years, part-time, at the North Star School cafeteria. Many years ago, Bernice was employed at the Celina Mutual Insurance Co. She was a member of St. Louis Catholic Church where she was active in St. Ann's Ladies Sodality and the St. Louis Sewers & Knotters. She sang with the Resurection Choir and had been a CCD teacher for 12 Years. She also belonged to the North Star American Legion Auxiliary, North Star Library volunteers and the Darke County Right to Life. Over the years Bernice did a lot of sewing, cooking and canning for her family. She also enjoyed interacting with her grandchildren.

Mass of Christian Burial will be celebrated 10:30 AM, Wednesday, December 23, 2020, at St. Louis Church in North Star with Rev. David Howard presiding. Interment will follow at St. Louis Cemetery. Friends may call Tuesday 3:00 to 7:00 PM at Gehret Funeral Home in Fort Loramie. Due to recent local outbreaks of COVID-19, use of face masks and social distancing will be critically necessary at all funeral rites. Memorials may be made to Darke County Right to Life or charities of choice. Private condolences may be expressed at www.gehretfuneralhome.com.
---
Send Private Condolence

Condolence Send Now